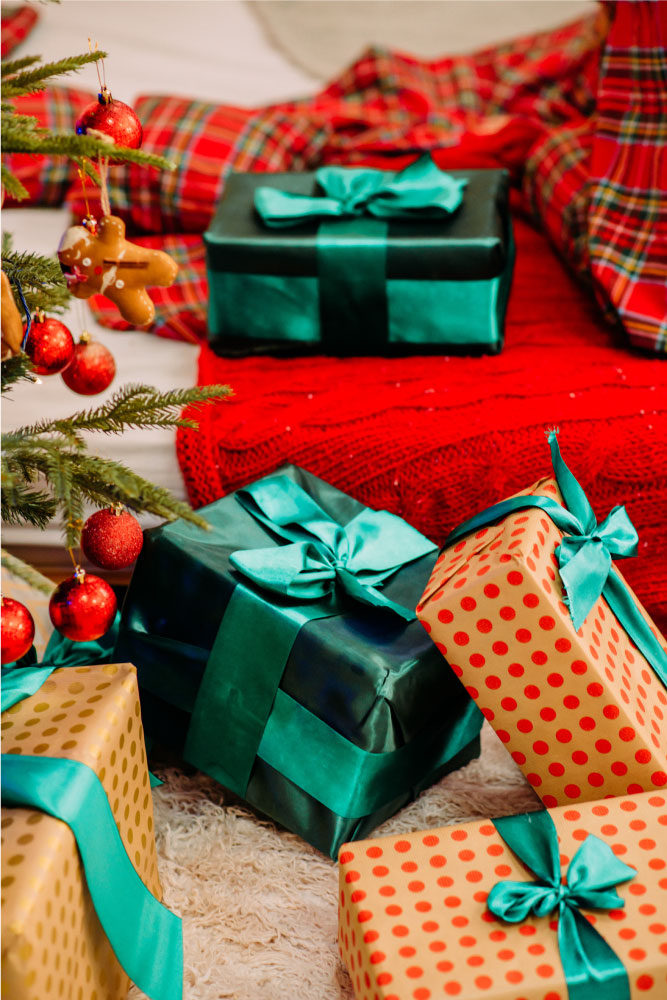 by Laura Cooper
Black Friday is just a few days away! Do you feel weary already? I know I do!
Did you know that the average American family spent $1050 last year on Christmas? In a culture with a relentless thirst to obtain more and more "stuff", we as Christians are called to resist this trend, but that is often easier said than done.
How can we do things differently this year? How can we honor God with our gift-giving? How can we give better, more meaningful gifts to our children this Christmas? Read on to find out!
What the Bible Has to Say
As Christian families raising up the next generation of believers, we are called to take every opportunity to teach our children about God and His plan of redemption for us. And yes, this applies even to how we give Christmas gifts!
While there is no "perfect way" to do this, there are two important Biblical principles we can follow:
First, Christmas is a time to celebrate the birth of our Savior Jesus Christ. We should do all we can to remain focused on that story as a family during the holiday season.
The prophet Isaiah neatly sums up the reason we celebrate Christmas: "The people walking in darkness have seen a great light; on those living in the land of deep darkness a light has dawned…For to us a child is born, to us a son is given, and the government will be on his shoulders. And he will be called Wonderful Counselor, Mighty God, Everlasting Father, Prince of Peace. Of the greatness of his government and peace there will be no end."
Second, the Bible is quite clear that the pursuit of material possessions is a lifestyle to be resisted by those who follow Jesus.
As Paul says in 1 Timothy: "But godliness with contentment is great gain. For we brought nothing into the world, and we can take nothing out of it. But if we have food and clothing, we will be content with that. Those who want to get rich fall into temptation and a trap and into many foolish and harmful desires that plunge people into ruin and destruction. For the love of money is a root of all kinds of evil." (1 Timothy 6:6-10)
It is clear that the culture we live in is one marked by an obsession with accumulating possessions, especially around the holiday season. And as Christians, we need to be very wary and intentional if we are going to avoid self-indulgence and limitless consumerism!
Let me introduce you to one way you can follow Biblical principles while giving gifts to your children this Christmas.
The Three Gifts Practice
The Three Gifts practice is a model of gift-giving my family has used for years. The idea is that parents give three gifts to each child: a wanted gift, a needed gift, and a spiritual gift. This practice is rooted in the Christmas story – it is modeled after the three gifts that the Magi brought to Jesus at his birth: gold, frankincense, and myrrh.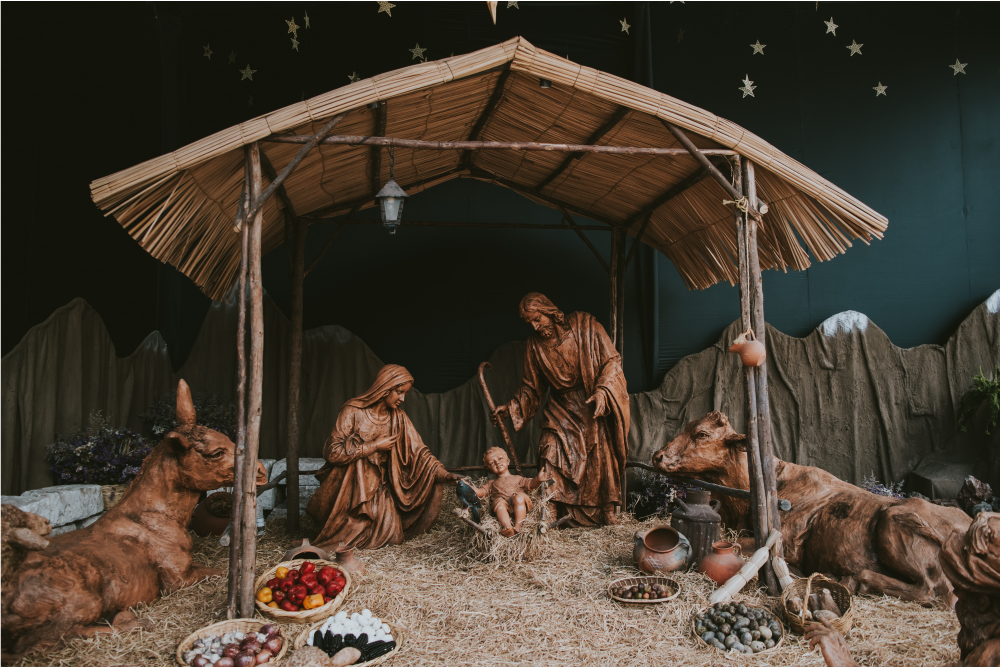 Gift #1: Gold – A wanted gift
The first gift of the Magi, gold, was a royal gift indicating that the wise, powerful kings from the east saw Jesus for what he was; the King of Kings. Gold symbolizes a gift of great value, one that is greatly desired. In our family, the gift of gold has come to represent a "want" gift, something from our personal wish lists that we desire to have.
Want Gift Ideas:
Toys
Electronics
Hobby-related gifts
Anything off their wish list
Some of my most memorable "want" gifts:
An American Girl doll
Tickets to our local theater
A karaoke machine
Gift #2: Frankincense – A spiritual gift
Frankincense was a type of incense used in temples. Priests would burn it ceremonially in their routines. As a gift presented to Jesus, it set him apart as our High Priest. For us today, this gift represents a spiritual gift, something that draws us closer to the heart of God and aids us in our walk of faith.
Spiritual Gift Ideas:
Bible
Age-appropriate devotion book
Journal
Spiritual-themed jewelry
A faith-based figurine (such as Willow Tree)
Tickets to a Christian concert
Some of my most cherished spiritual gifts:
My treasured leather prayer journal
A handmade jewelry box featuring a favorite Bible verse
A bracelet with the word "Perseverance" inscribed on it
Gift #3: Myrrh – A needed gift
The third and final gift the Magi gave Jesus was myrrh. In those days, myrrh was used as a medicinal product, an ointment to heal wounds. It was also used as an embalming agent when someone dies, foreshadowing Jesus' sacrificial death on the cross. The gift of myrrh can be understood as a gift that we "need", one that is practical and useful.
Need Gift Ideas:
Bedding
Clothing
A pair of shoes
Gift cards
A kitchen appliance or accessory
Some of the best "need" gifts I have received:
A gift card to go shopping with my dad for new clothes
Debt forgiveness on a loan given to me by a family member
An Omaha Steaks gift package
Summing Up
I have grown to love the tradition of the three gifts and I can't wait to practice it when I have my own children. It is a powerful way to intentionally resist the crazed consumption this season is known for while keeping our children (and ourselves!) focused on the story of Jesus' birth.
Bonus: Not only does this practice seek to honor God, but it is also budget-friendly. In my family, sometimes these gifts were larger and sometimes they were smaller, depending on how we were doing financially that year. The genius of the three gifts practice is that it can be tailored to fit any budget.
Are you feeling weary of our culture's obsessive pursuit of self-indulgence through consumerism? Are you dreaming of a simple family Christmas focused on the birth of Jesus? If so, give this method a try!
While you're at it, we encourage you to take a look at the Words of Grace family devotion series as a potential spiritual gift. This series will draw your family closer to each other and to the Lord, and 100% of the profits go back to equipping parents to disciple the next generation. Try a sample chapter here.