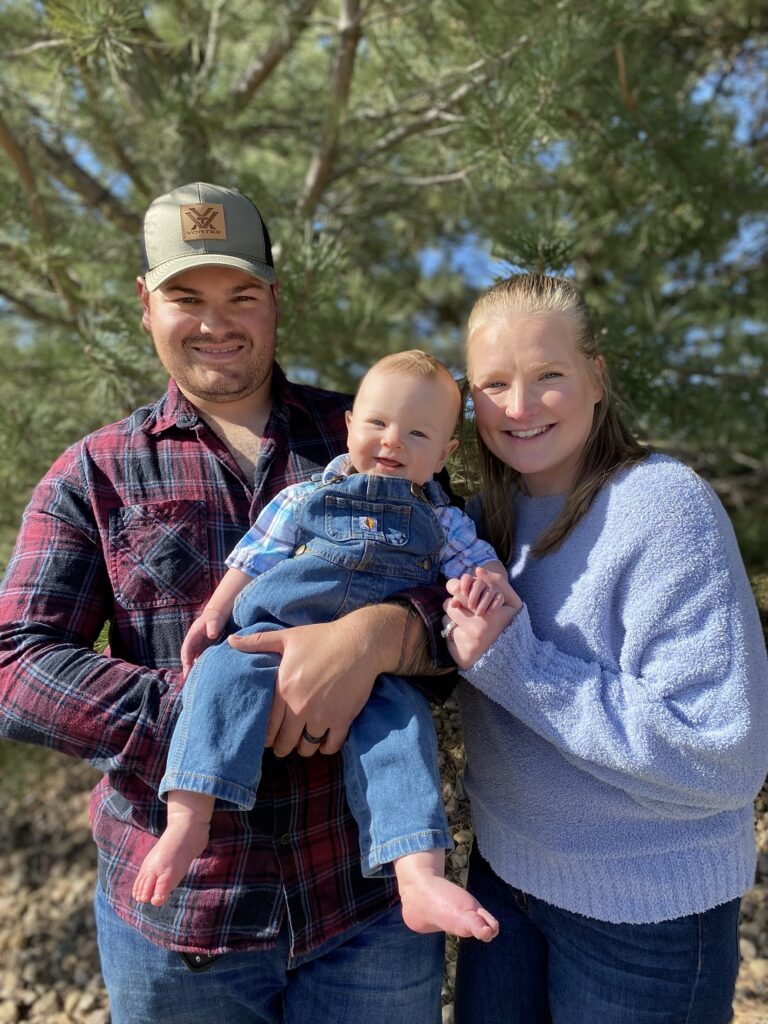 The date was February 9, 2021. I will never forget that day. It was a beautiful Colorado day. I went on a 6-mile hike on a little-used trail through 6 inches of snow. Silence, sun, fresh snow, and beautiful views filled my heart and my soul.
I got off the trail, hopped in my car, drove through some switchbacks down the mountain into cell service, and called my husband to let him know I had safely returned (he gets nervous when I hike a secluded trail by myself). Back at home I ate a late lunch, hopped in the shower, threw on some clothes, and ran out the door to meet a few friends for a night out. I kept my phone on silent, tucked away in my purse for 3 ½ hours, not once thinking I might be needed elsewhere.
I said goodbye to my friends, hopped in the car, and pulled out my phone to navigate home. That's when I saw 12 missed calls and several ever-increasingly frantic texts: "Mom, why are you not answering???" "MOM!!!! Where are you????" "MOM!!!!!!! Did you DIE on your hike????" "MOM!!!!! ANSWER YOUR PHONE!!!"
Something had to be wrong, terribly wrong. I called my daughter immediately. She answered, surprisingly calm for whatever was so terribly wrong. Turns out, in my remembering to call my husband and let him know I had safely made it off the trail, I had failed to remember to call any of my children to let them know. Our children had all gathered at our home for an announcement but couldn't get a hold of either one of their parents. For a couple of hours, they had been trying, leaving messages on both of our phones. With zero response.
Their worrying about us was totally unnecessary—we were fine.
My husband and I returned home within minutes of each other to find a houseful. It was strange, all eight of our children (our six + two bonus sons) gathered at our house on a Tuesday night in February? Lots of noise, chaos, and chatter, as per usual. After a few moments of this, Hannah (in true Hannah fashion) just blurted out…
"I thought I had a stress fracture in my leg, so I went to get an x-ray and I couldn't get it because they found out I'm pregnant."
It registered for my husband sooner than it registered for me. He cheered and hugged right away. My hands flew to my mouth, and I stood in silence while her words sunk in. Then (in true Mama fashion), I began to scream and jump up and down. The something I thought was terribly wrong was actually terribly right!
We peppered Hannah with questions so the story of how she and her husband, Nate, found out they were expecting their first child emerged.
As succinctly as possible, here is the story:
Hannah was in pain with a possible stress fracture in her leg. She and Nate went to Urgent Care for an x-ray. After answering the nurse's questions about birth control and Hannah's last period, a urine test was ordered, "just in case." Hannah was already on the x-ray table when the doctor came in and said, "Congratulations! You're pregnant! We can't do your x-ray because it can harm your pregnancy."
Hannah and Nate left, without an x-ray, because of the harm it could do, excited and delighted that they were going to have a baby! They found out they were pregnant and shared it with family on February 9, 2021, when they were just four weeks along. FOUR weeks. At four weeks, (which is actually only 1-2 weeks after the date of conception), since Hannah and Nate wanted this baby, Hannah was sent away without an x-ray because of the harm it could do—protecting their baby before a heartbeat could even be detected because science has shown us that life begins at the point of conception.    
And now the rest of the story:
That night, after celebrating with all our children, my husband and I went to bed rejoicing, crying, praising the Lord, and delighting in the good news that we were going to be grandparents.
We woke the next morning still smiling. Still rejoicing. Still delighting in last night's good news! With coffee brewing, these soon-to-be grandparents danced for joy in the kitchen (I'm fast to wake up in the mornings, so I danced out loud while my slower-to-wake-up husband simply danced in his heart). We hugged and I squealed, "We are going to be grandparents!"
Just as soon as those words were out of my mouth, the Lord spoke new, truer words to my heart…
You aren't GOING to be grandparents. You already ARE grandparents.
The Lord already knew Ezekiel and had already begun shaping him
As understanding of this set in, tears sprang to my eyes. This life that needed to be protected from an x-ray machine that was already growing inside my daughter's womb was our first grandchild. No matter what happened in the coming weeks and months, this already-fully-person-but-not-yet-fully-formed baby would forever be my first grandchild. We didn't even know this baby as Ezekiel Gonzalo Quesada yet, but our God did. The Lord who knew Jeremiah before He formed him in his mother's womb (Jeremiah 1:5) also knew Ezekiel before He formed him in my daughter's womb.
The Lord who formed David's inward parts (Psalm 139:13-16), having knit him together in his mother's womb would spend the next several months forming Ezekiel's inward parts, knitting him together in our daughter's womb. The forming of our first grandbaby began the moment he was conceived, and we praise the Lord for Ezekiel is fearfully and wonderfully made! Ezekiel's frame was not hidden from our God. He made our precious grandson in secret—only God does this beautiful work!
The Lord spent those months before we officially met Ezekiel intricately weaving him together in our daughter's womb. Our Lord's eyes saw Ezekiel's unformed substance before his little heartbeat could even be detected by man's flawed instruments. And (I am still referencing Psalm 139), not only were his organs, his body, his skin, his personality, his abilities (and everything else that is part of the "inward parts") being formed and woven together during those months in the womb but every single one of Ezekiel's days were fashioned by God and written in His book before one of them had yet to happen!
This creating—the forming and being knit together in a mother's womb is our story. It is Hannah and Nate's story. This is Ezekiel's story.
But this is not just our story. This is not just our grandson's story. This is the story of every life the Lord has purposed and created. He alone is the author of life. He alone is the knitter, intricately weaving every little detail into every life!
Look around you today. Notice people. See every person as being knit together by the God of the universe. Think about all that His hands have made. Think about the precious unborn who are being intricately woven together. And praise Him because we are ALL fearfully and wonderfully made!