During our Hannah's senior year of high school, her guidance counselor encouraged her to apply for a scholarship we knew nothing about. The process was long—it began in October with hours of essay writing and moved into February for a full day of interviews.
Just before the interviews, when Hannah was notified that she was a semi-finalist, my husband and I decided to Google this scholarship because we had never heard of it. We didn't even know a scholarship like this existed! Basically, it was a full-ride to any college in the United States.
In early March, we received word that Hannah was one of the finalists selected to be honored on the court during halftime of a March 2014 Denver Nuggets' game. We went with our daughter, met other families whose children were being honored, ate incredible food at this fancy little meet n greet before the game, then sat with the families up in the nosebleed section.
What a surprise!
Shortly before halftime, our scholarship-finalist-children were led down where they stood courtside ready to be ushered out and introduced. We were told what to expect, and the first minute our kids were introduced went as expected.
Here are your Daniels Scholarship finalists.
*Applause*
They've worked really hard to get here.
*Applause*
But then the microphone was handed to one of the higher-ups who had a "surprise announcement."
We'll be letting 250 young people know that they are going to be receiving the Daniels Scholarship, but tonight…
*Turns to face our kids*
YOU GUYS ARE IN!
I remember the screaming and the tears that followed like it was yesterday.
That night, I wrote these words on Facebook:
These 40 students, their parents and guidance counselors were all given the surprise of a lifetime when the President and CEO announced that these students were in! The father behind me sat down after I shut off my camera and just wept. Parents were crying, high-fiving, screaming, hugging. It was an amazing moment. Hannah is a Daniels Fund Scholar. May His name be praised! What a sweet gift from the Lord. We are not worthy of this gift, but we gladly accept it! Thanks, Jesus. Thanks. Cannot fathom how deep His love for us is. That He would provide for Hannah's schooling in such a HUGE way. Thank you is just not enough. We. Are. So. Very. Grateful!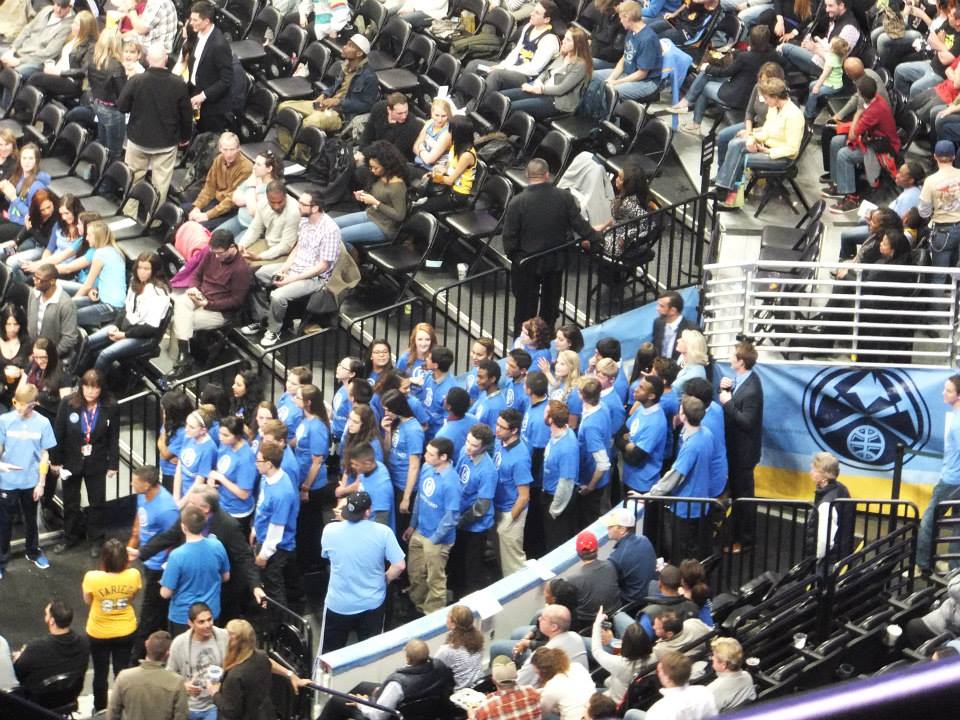 We didn't know what was coming
Because of that scholarship, Hannah decided to attend Pepperdine University to pursue a Pre-Med degree.
Just two weeks into her sophomore year at Pepperdine, she got sick. Very sick. By the end of September 2015, she turned in her papers for a medical withdrawal and we brought her home to begin the fight of her life—hospitalizations, infusions, seizures, Mayo Clinic, heart monitors, with two separate diagnoses. It has been years of a journey and in many ways the Lord has healed our daughter, but she still has a disease (CIDP) that requires regular IVIG infusions.
When the memory of that scholarship announcement pops up, I think back to that night, to our screams and tears, to our shouts of, "Praise the Lord! He has provided mightily for our daughter!" And I think, "That mom has no idea what's coming."
God knew what was coming
Then it hits me, again—God knew what was coming. As we declared our praise over His provision, I can imagine Him nodding knowingly…
I am providing for more than you think. I am providing for what you can't see. I am providing for what you don't know is coming. I am providing for what I know is coming.
We didn't know that night that Hannah would get sick, withdraw from school, and never make it back to Pepperdine. We didn't know it would take her three years to fight her way back, just to study online. But the Lord knew. And He provided for what He knew was coming.
Any other college scholarship would have been gone long before Hannah was ready to study again.
But not this one. As a Daniels Scholar who had to leave school, there was no requirement that she return to the same school. To be clear, Daniels Fund had entered into new territory with Hannah, and they did things they have never done before with scholarship money. They wanted to honor Bill Daniels' memory by honoring his desire to help students who had less means go wherever they wanted to go for college. So, they held Hannah's scholarship for three years. When she was ready to continue her education, still sick, but stable, her status as a Daniels Scholar stood.
Thanks to His provision, she did it!
On October 8, 2018, Hannah began pursuing a Psychology degree through Colorado Christian University, in hopes of one day becoming a nurse. And on May 8, 2021, she graduated from CCU, having had her education completely paid for by the Daniels Fund.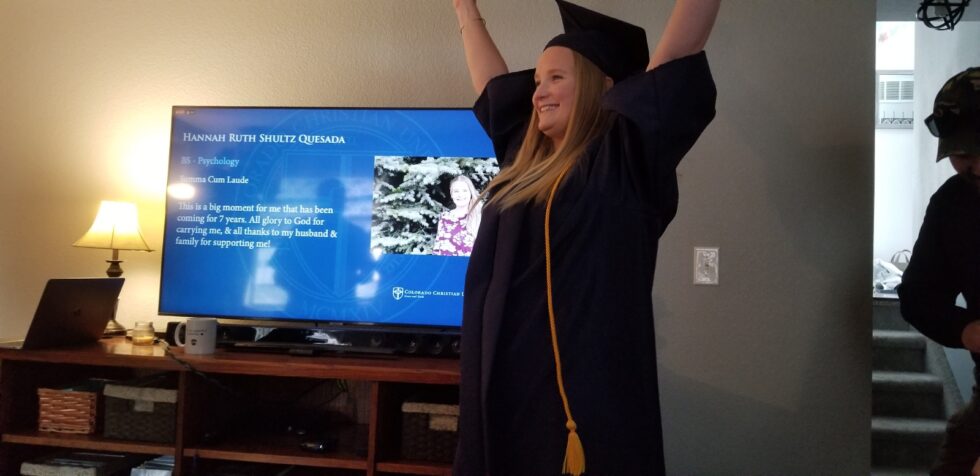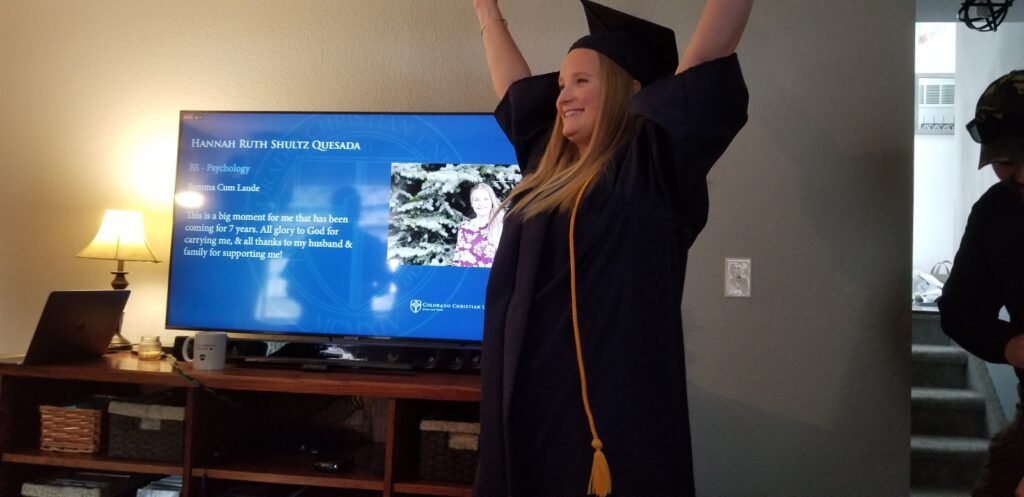 I believe His Word is true—our God provides. But having tasted and seen that He provides for what we don't even know we will need provision for astounds me! Friends, this is our God. May we rest in His provision today. May we trust His provision, even though we can't see what's coming.